Route Three Digital


"TRANSFORMING POSSIBILITIES"
DEFINING SUCCESS

Our agency specializes in delivering digital services in the
B2B, B2C and e-commerce space.
We help companies expand their digital footprints by deploying storytelling and converting content to captivate an audience that leads to conversions. Our team specializes and delivers quality results around search engine optimization, Google, YouTube, TikTok and Meta Ad Performance & User Generated Content.
We also provide funnel & web design building and software development services. Collectively our team brings over 40 years of proven experience to the table.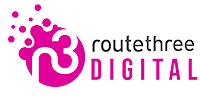 WHO IS ROUTE THREE DIGITAL
Route Three Digital is a synergistic collective that pioneers the convergence of individuals, technology, and streamlined processes, propelling them into the expansive realm of digital possibilities.
Our core ethos revolves around delivering digital solutions and strategies that harmonize seamlessly with a company's financial objectives. This alignment facilitates transformative growth and scalability, empowering enterprises to evolve beyond boundaries. Our seasoned team collectively boasts over four
decades of expertise across these pivotal domains
ROUTE THREE Digital Services
Elevate your business with our digital transformation services. We specialize in modernizing your online presence, streamlining operations, and embracing cutting-edge technologies to drive innovation and growth. Embrace the future with us, and unlock new opportunities in the digital landscape
Unlock the power of our traffic and conversion services to drive more visitors to your website and turn them into loyal customers. Our expert strategies will boost your online presence and optimize your conversion rates, ensuring your business thrives in the digital world.
FUNNEL BUILDING & OPTIMIZATION
Supercharge your online success with our funnel-building and optimization services. From crafting high-converting sales funnels to fine-tuning every step of the customer journey, we'll help you maximize your website's potential and achieve your business goals with precision and efficiency
There is no alternative to digital transformation.
Visionary companies will carve out new strategic options for themselves — those that don't adapt will fail.
ROUTE THREE DIGITAL SPECIALIZATION!
Creating Vision and Leadership (EOS)
Content Strategies & Visual Storytelling
Lead Generation / Lead Nurturing
Conversion Optimization – Funnels
Branding & Messaging (WHY)
Search Marketing (Organic & Paid)
Brand & Messaging (Engagement)
Business Development – Sales Enablement
Growth Optimization and GTM Strategies
The Masterminds behind
Route Three Digital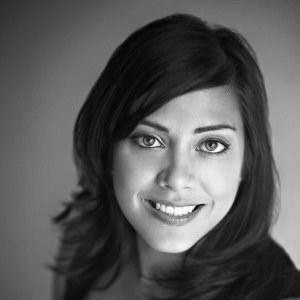 FOUNDER & STRATEGIC MARKETING OFFICER 
Sharmila is a results-driven Digital Product & Marketing Director with over 15 years of experience in high-tech start-ups, mid-size, and multinational organizations.
Specializing in driving go-to-market strategies, overseeing new channel and product launches, leading integrated marketing initiatives, and forming impactful alliances with retail partners and external collaborators. Sharmila is committed to building relationships, optimizing team performance, and nurturing talent, collaborating closely with cross-functional teams to drive strategic marketing for global brands. Sharmila is currently seeking opportunities to work with global brands that share a commitment to making a positive impact on the world.
In addition, Sharmila is a Senior Digital Marketer with experience in implementing EOS (Entrepreneurial Operating System) in various companies to encourage growth, leadership, and vision.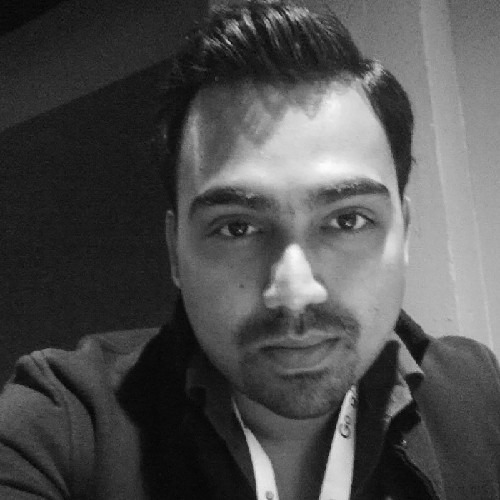 DIGITAL EVANGELIST & DIRECTOR 
With over 7 years of experience in the digital SEM industry, Dheeraj brings a wealth of expertise to the table. My focus has encompassed areas such as Search Engine Optimization (SEO), Paid Search, Online Reputation Management (ORM), and Web Analytics for Canadian and Australian clients.
Dheeraj's skills go beyond the ordinary, extending to a comprehensive understanding of multiple websites, some boasting 10M+ pages. He has worked on diverse platforms, including Magento, Joomla, WordPress, and customized SEO-friendly frameworks. His approach involves meticulously analyzing client requirements and business objectives, offering tailored web promotion solutions. This encompasses organic strategies such as Keyword research, Competition analysis, SEO Audits, Mobile Site Analysis, and the formulation of detailed SEO Recommendations.
Dheeraj and his team's dedication to staying at the forefront of industry trends is evident in my in-depth knowledge of Search Engine algorithms, from Google Hummingbird to Google Core Updates. He has successfully devised and executed both local and international SEO strategies.
Dheeraj's arsenal also includes exceptional communication and interpersonal skills, coupled with problem-solving abilities. He has effectively led a team of executives, inspiring them to excel in performance and meet client deliverables for a variety of SEO and SEM projects. His experience and expertise make him an invaluable asset to the digital landscape.
WHY COMPANIES AND PEOPLE WORK WITH ROUTE THREE DIGITAL
We are fervent believers in what we term the "GAS FACTOR" – an inherent commitment to Give A Shit.
This essence is woven into our DNA, driving us to truly care about our clients' success. We empathize with the intricacies of Lead Generation, Brand Awareness, and Maximized Conversion Optimization, having traversed these challenges over our extensive industry presence. Our deep-rooted experience has also underscored the significance of strategically aligning talent with your organization and nurturing internal leaders who can harness their superpowers.
At Route Three Digital, we stand resolutely by your side, ready to champion your growth and innovation.
PLUS! We not only take immense pride in the work we do, but we also are striving to make the world a better and more fun place to be.
The Essence of Route Three Digital
In our world, Route Three Digital isn't just a name; it's a promise and a way of life. What's more, our commitment extends beyond exceptional work. We are devoted to making the world a better, more vibrant place. Our aspiration is to infuse positivity and enjoyment into every facet of existence.
While our proficiency shines brightly, we acknowledge that our accomplishments are the result of collective effort. Route Three is a proud SinghBull company firmly dedicated to catalyzing transformation. We firmly believe that by sharing our unique talents, we contribute to crafting a more splendid world. Our vision is one where businesses effect meaningful change, and the leaders propelling them seek answers within, leading through remarkable examples.
At Route Three Digital, we don't just excel; we excel together, embracing the ethos that collaboration elevates us all.
In conclusion, Route Three Digital is more than a digital agency; it's a beacon of innovation and a testament to the exceptional synergy of people, technology, and strategic finesse. We look forward to embarking on a journey of growth, transformation, and success, hand in hand with you. 
Want to explore if we are fit To Work Together?
TORONTO – VANCOUVER – KELOWNA | CANADA
USA | MEXICO | INDIA